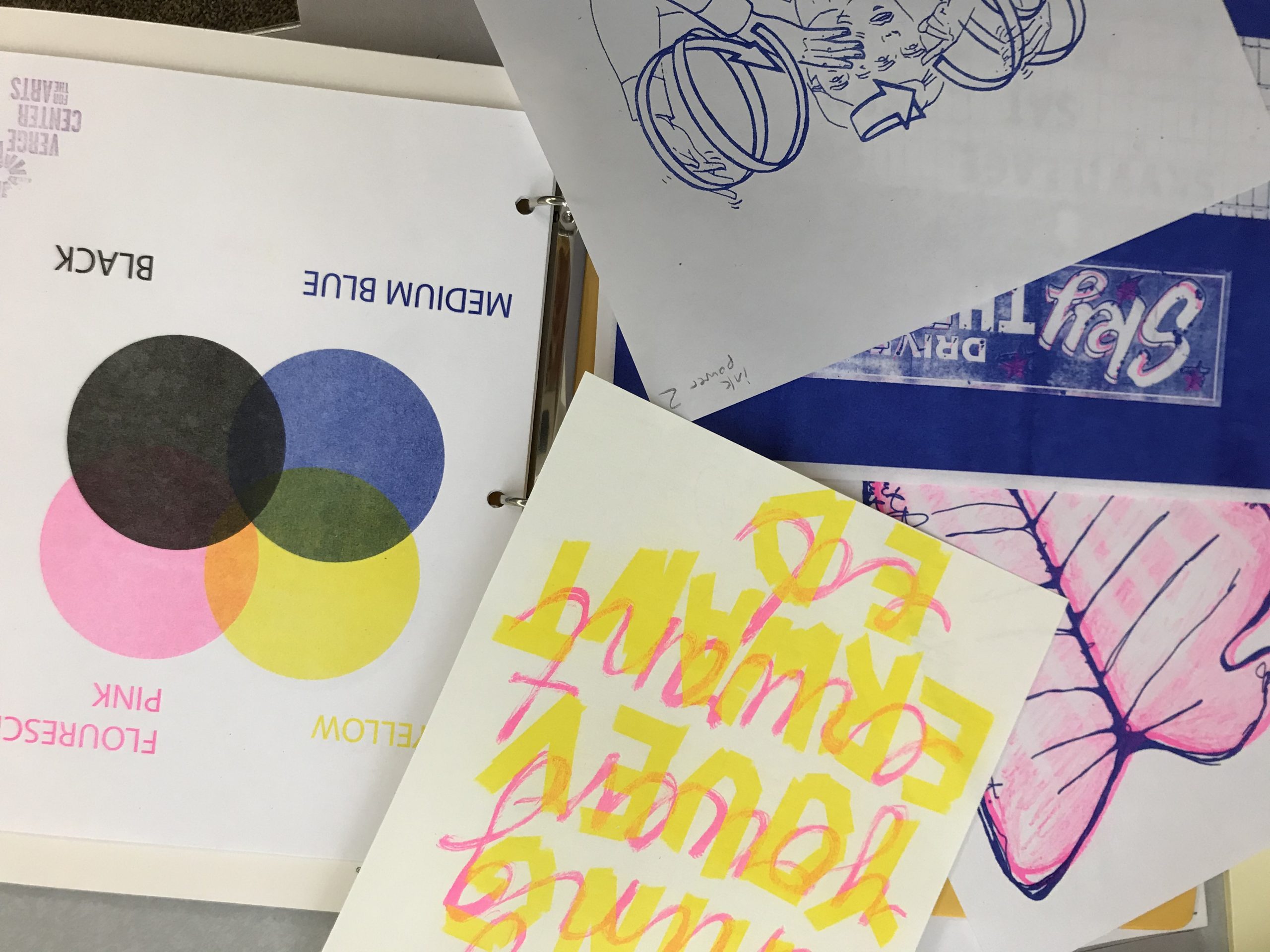 Riso Print Club
price: $20 for Verge members, $25 for non-members
A Risograph is a brand of digital duplicators manufactured in Japan in the 80's. They have a 2nd life as high-volume, high-quality duplicators used for art and zine printing. Risograph printing is much like if screen printing and photocopiers were combined.
Verge Center for the Arts has a Risograph ME9450. Our available ink colors are Black, Blue, Fluorescent Pink and Yellow. We have letter size uncoated vellum paper available in white, ivory and caramel brown.
Time blocks are 30 minutes and you may sign up for more than one if needed.  During your time slot you are able to print your own projects with our risograph. Keep in mind riso printing can be a long process, please allow yourself adequate time.
This is not a class so no instruction will be provided but basic troubleshooting on the use of the machine will be done by our staff. There is a mandatory prerequisite of previously attending a risograph class. Visit our website for upcoming riso classes.
Register for the following dates:
For any questions email education@vergecontemporary.org
Riso Print Club session includes:
30ct 2-color prints on letter size paper (8.3 x 11in) – or 15 four color
20ct 2-color prints on legal size paper (8.5 x 14in) – or 10 four color
15ct 2-color prints on tabloid size paper (11 x 17in) – or 7 four color
Additional colors and prints are priced at $2.00 each 2-color, $3.00 each 4-color