Verge Collective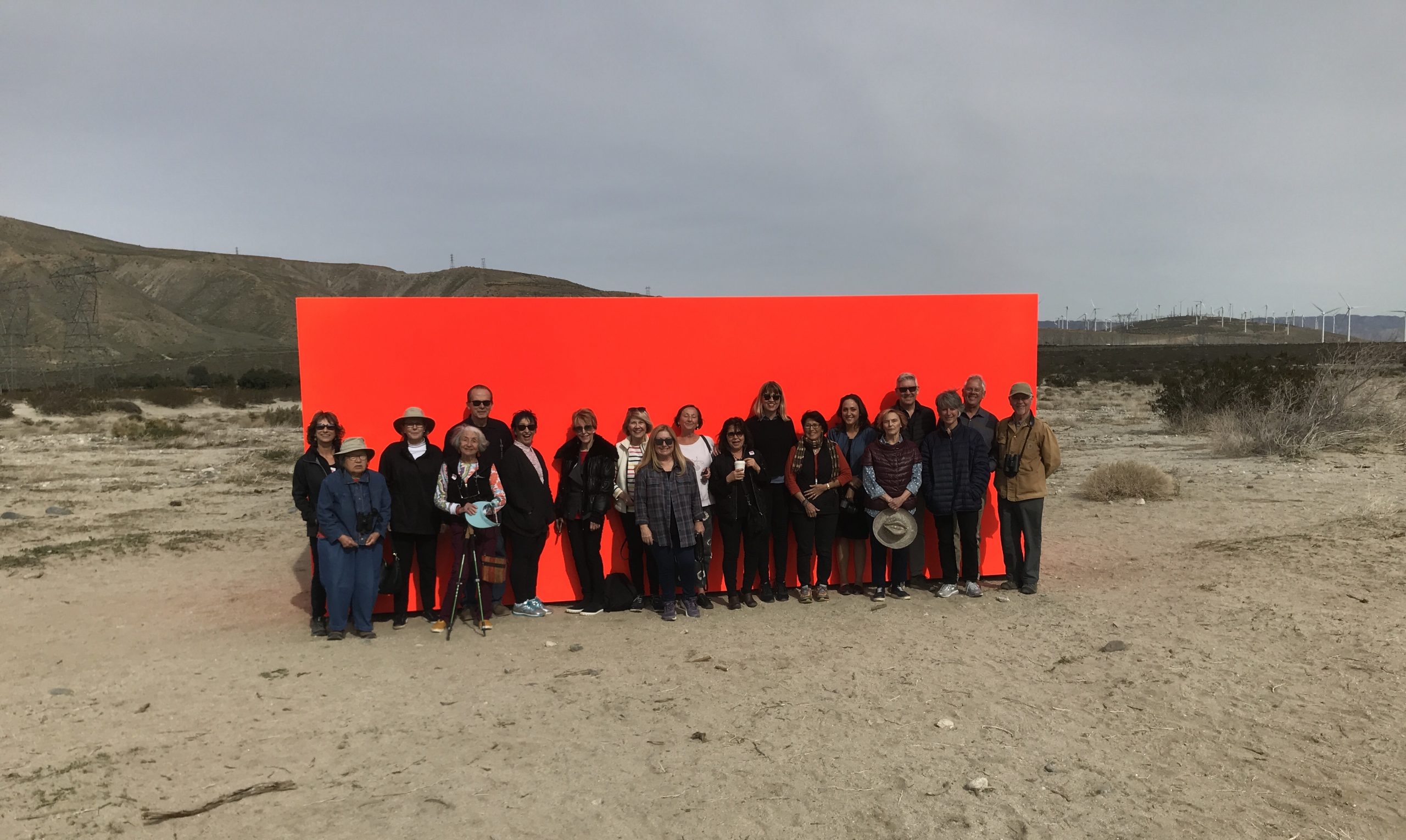 The Verge Collective was designed to create a vibrant, dynamic space for dialogue between Verge Center for the Arts and our community of generous supporters. We want to be able to keep you in the mix of movers and shakers at Verge while providing unique, curated perks and experiences that are as true to us as an institution and as they are to you as an art lover.
With that in mind, we are proud to unveil The Verge Collective as a new series of membership levels offering distinct opportunities for deeper engagement with Verge, our artists, and our networks. Taking inspiration from some of the most substantive art movements of the last century, we invite you to find the movement that speaks to you.
---
STREET $1,500
Priority access to the Verge Travel Program

Invitation to exclusive Collective Cocktails social at the home of Verge's Founding Director

Exclusive Wednesday gallery hours (10 AM to 5 PM during exhibitions, by appointment)

Name recognition on lobby donor wall

Private studio visit to Verge Resident Artist's space with up to four guests (advance notice required, mutually agreeable date) 
More about the Movement: From Jean-Michel Basquiat to Shepard Fairey, street artists are known for their creative expressions of rebellion. Keith Haring famously turned the New York City subway system into his canvas, KAWS broke into telephone booths and graffitied their advertising panels, and Banksy played a trick on the art world when he shredded his million-dollar canvas Girl With Balloon (2006) after it sold at auction. Today, there are more ways than ever to bring the defiant style of street art into the home, from salvaged graffitied walls from the 1980s to just-released print editions by emerging talent. | Via Artsy.net

---
FUNK $2,500
All benefits above, plus…

Bespoke Sac Open Studios tour weekend with Verge Founding Director (transportation included)

Private group tour of current exhibitions with Founding Director (advance notice required, mutually agreeable date) for up to 10 guests

10% discount on facility rentals for private/corporate events
More about the Movement: A 1960s American movement that evolved in California in parallel with the antiestablishment Beatnik lifestyle developing in San Francisco. Funk began in the late 1950s with the haphazard and irreverent assemblages of Bruce Conner, later blending pop-culture imagery with lewd subject matter and a cartoon aesthetic to create a pointed critique of and alternative to the reigning New York abstract avant-garde movements, particularly Minimalism. | Via Artsy.net

---
DADA $5,000
All benefits above, plus…

Car service to ticketed special events, including Verge Art Auction

Premium wine at ticketed special events, including and the Verge Art Auction

Invitation to curated day trips of select regional art fairs with Verge Founding Director
More about the Movement: A movement originating in Zurich in 1916 as a reaction both to the chaos of Western society in the wake of World War I and to bourgeois society, which was seen as having produced the war. It is characterized by the rejection of old forms of artmaking in favor of an anti-art that asserts art's irrelevance and explores new forms of creation. Dadaists are usually divided into two camps: those creating from anger and frustration and those embracing the absurd. Prominent adherents include Francis Picabia and Marcel Duchamp, both of whom sought in their work to destabilize artistic dogmas, particularly traditional formal strategies and concepts of artistic meaning. From Zurich, Dada spread across Europe—most notably the German cities of Berlin, Cologne, and Hannover—and eventually into the United States. | Via Artsy.net

---
POP $10,000
All benefits above, plus…

Bespoke art-based travel itineraries to domestic destinations (advance notice required) 

Opportunity for name recognition of a Verge program, exhibition, or youth scholarship of your choosing 
More about the Movement: Pop Art was the dominant movement in early 1960s American art. Short for "popular art," it featured common household objects and consumer products like Coca-Cola and Campbell's Soup cans, as well as forms of media—such as comics, newspapers, and magazines—recognizable to the masses. Artists often created Pop works using mechanical or commercial techniques, such as silk-screening. As Warhol suggested, the choice of mundane subject matter and machine-like techniques was a blunt rejection of the heroic subjects and methods of Abstract Expressionism, the leading American movement of the 1950s. | Via Artsy.net

---
Have more questions? Contact Verge's Development Manager here.