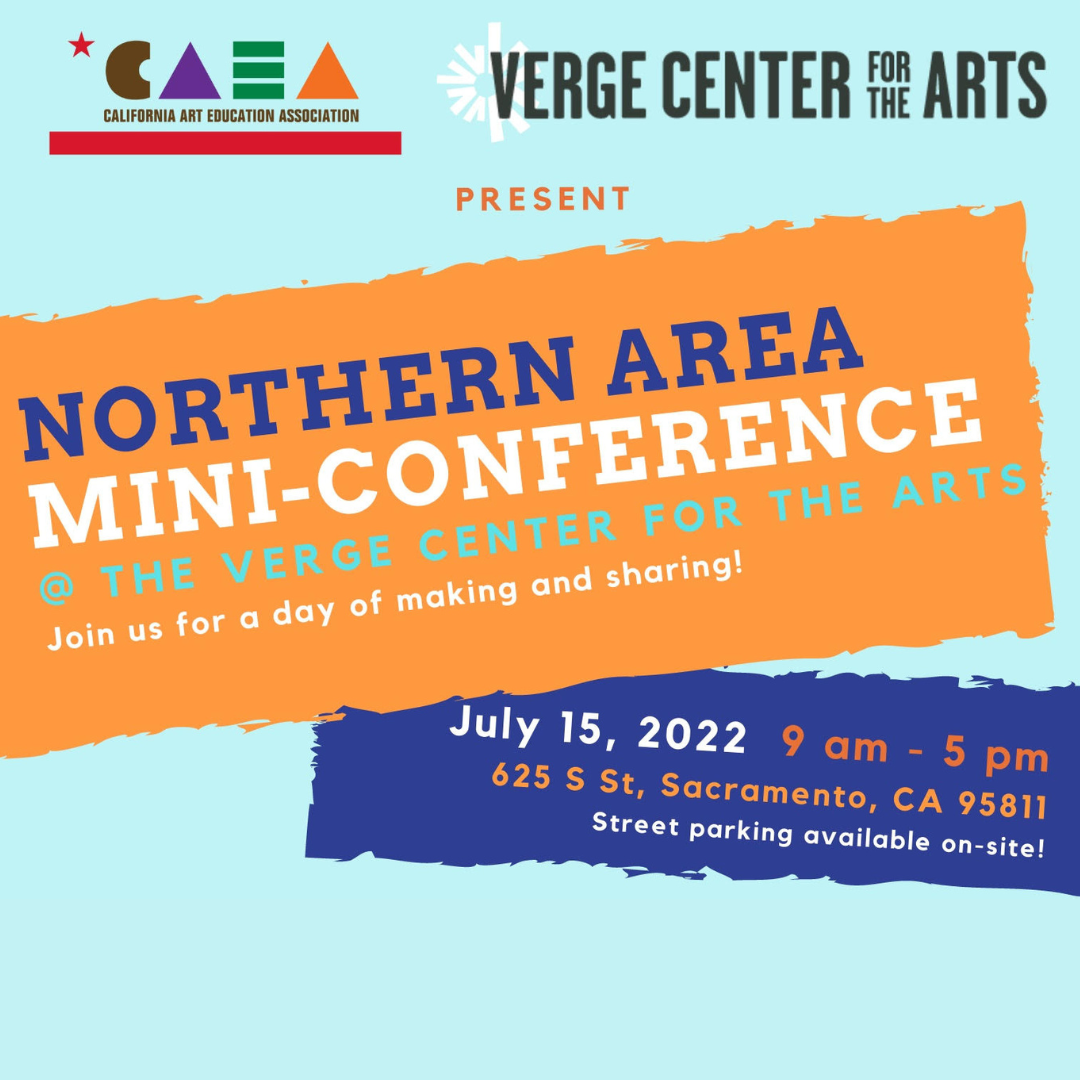 California Art Education Association Mini Conference
July 15, 2022
9AM-5PM
CALLING ALL ARTS EDUCATORS!⁠
⁠
Join CAEA members and friends for a summer Friday of hands-on workshops, camaraderie, and fun at Verge. Learn new techniques, refresh old ones, and take advantage of the opportunity to earn professional development credit. Don't miss out on this enjoyable chance to connect with other CA art educators.⁠
⁠
WHEN: Friday, July 15, 9am-5pm⁠
WHERE: Verge Center for the Arts, 625 S Street, Sacramento CA⁠
PRICE: $100 for CAEA members, $125 for non-members⁠
WHO: Arts educators, especially K-12⁠
⁠
SCHEDULE:
8:45-9:15 Check in
9:15-10:30 Session 1
10:45-12:00 Session 2
12:00-1:15 Lunch on your own
1:15-3:45 Extended Studio Session
4:00-4:15 Awards
4:15-5:00 Keynote Speaker
WORKSHOPS OFFERED:⁠
Screenprinting⁠
Risograph Printing⁠
Wheel Throwing⁠
Ceramic Handbuilding⁠
Kiln Tech Demonstration⁠
Verge Exhibition Tour⁠
Watercolor Exploration⁠
Natural Dye Workshop⁠
⁠
For any and all CAEA Mini Conference questions, please contact Ross at r.roadruck@gmail.com.
Events