Donate
& SUPPORT VERGE TODAY!
Your donation will help ensure that we can bring you the ambitious schedule of contemporary exhibitions, inspiring educational offerings, and community-wide art programs you love. We can't emphasize enough what an impact your support has on Verge.
Please complete our donation form HERE.
Thank you for uplifting our creative community!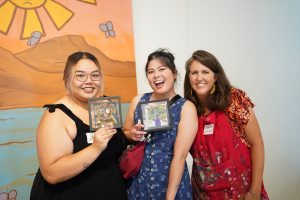 LOOKING FOR A DEEPER LEVEL OF ENGAGEMENT WITH VERGE?
Connect with our Development Manager to learn about becoming a Sustaining Donor, donations via stock transfer, in-kind donations, and more. Call 916-448-2985 for details.
---
**Please note that your tax-deductible donation will not be applied to membership or any restricted fundraising effort through this site. Thank you so much for your commitment to what Verge has established and for your past support. We look forward to seeing you at Verge in the future!