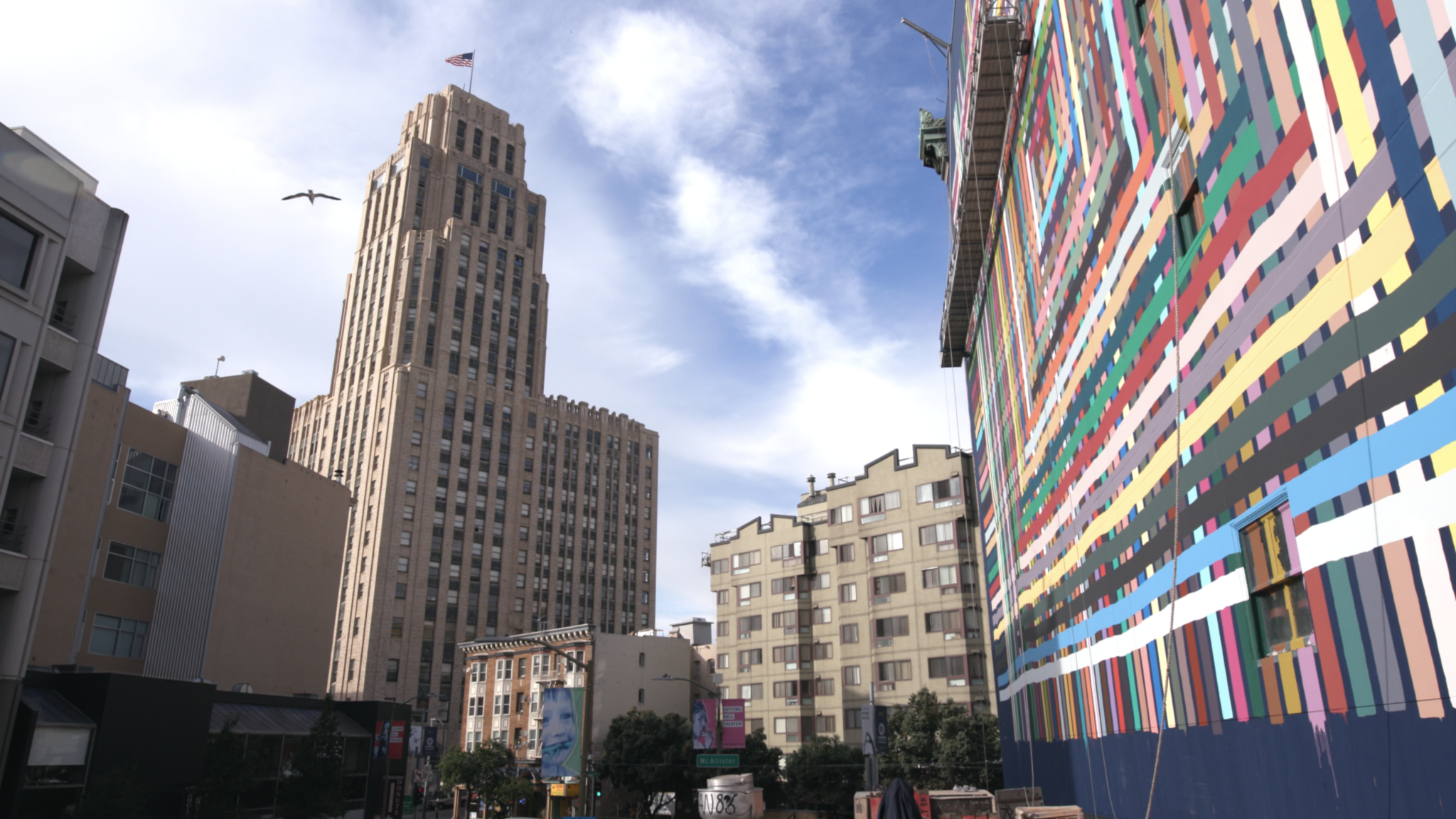 Documentary Screening: TELL THEM WE WERE HERE
Thursday, April 28, 2022
Doors Open 6:30pm / Screening Begins at 7pm
Art is a reflection of the place from which it emerges. Directed by Griff and Keelan Williams, Tell Them We Were Here chronicles artists living and working in the San Francisco Bay Area who follow a path that is less careerist and more community driven, much like the place itself. The featured artists extend the legacy of Bay Area activism and social consciousness through their influential yet unconventional careers. In an age of hypercapitalism, these artists represent an empowering alternative worldview, one that emphasizes creativity and community over capital.
The film follows the work of artists Sadie Barnette, Amy Franceschini (Futurefarmers), Jim Goldberg, Tucker Nichols, Lynn Hershman Leeson, Alicia McCarthy, Nigel Poor (Ear Hustle), and Michael Swaine. Framed within the last 25 years of artmaking in the Bay Area, the film is not an all-encompassing historical document, but rather a glimpse into a select group of artists who've chosen a less worn path. It touches on the disappearance of cultural communities due to gentrification and economic instability and celebrates an intertwined art community that has flown just below the radar, but influenced generations.
Special Guests: Griff Williams and Nigel Poor
This screening will be followed by a discussion with the co-director, Griff Williams and one of the artists featured in the film, Nigel Poor.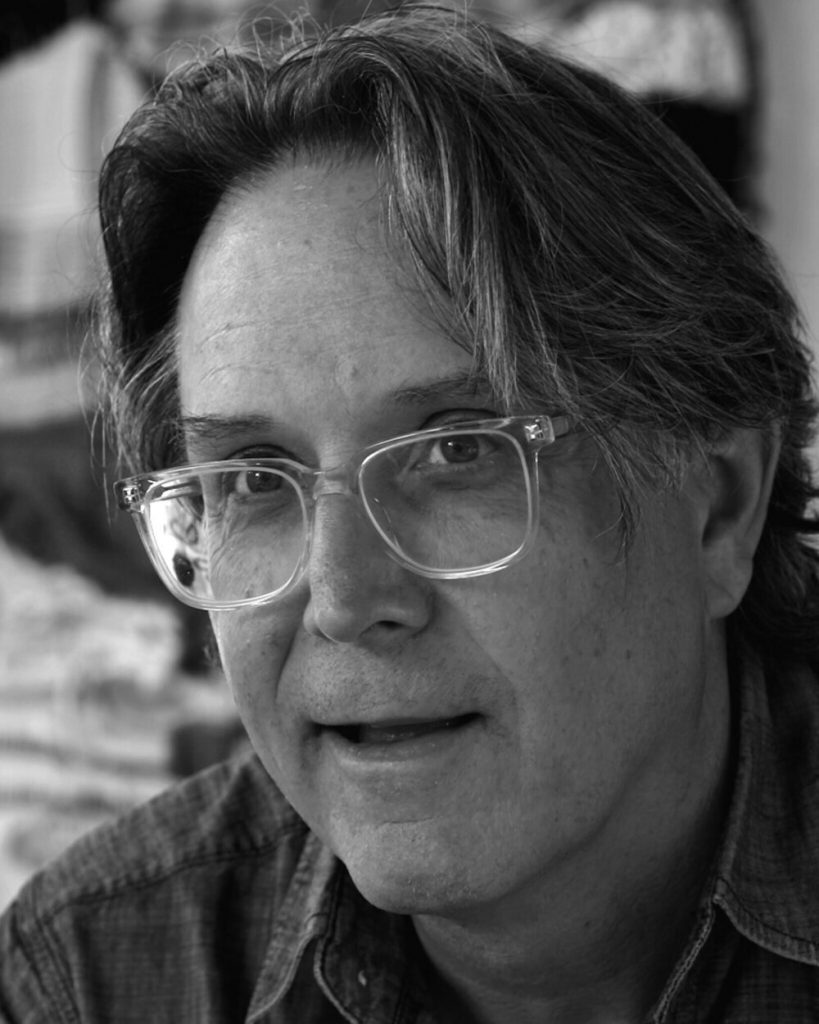 Griff Williams is an American painter, publisher, and gallerist. In 1993 he founded Gallery 16 and the pioneering fine art printmaking workshop Urban Digital Color in San Francisco. The exhibition and publishing program has worked with hundreds of artists including Lynn Hershman Leeson, William Kentridge, Deborah Oropallo, Jim Isermann, bell hooks, Rex Ray, Margaret Kilgallen, Mark Grotjahn, Paul Sietsema, Arturo Herrera, Michelle Grabner, and Ari Marcopoulos.
Williams has also designed and published dozens of acclaimed books with the Gallery 16 Editions imprint. His recent books include The Gay Seventies: Hal Fischer (Gallery 16 Editions) and a monograph on the life and artwork of the late San Francisco artist Rex Ray including essays by Rebecca Solnit and Christian Frock (Chronicle Books).
His paintings have been exhibited in galleries and museums including the San Diego Museum of Art, the Crocker Art Museum in Sacramento, and the San Jose Museum of Art. His work has been reviewed in Art in America, Flash Art, and Artnews.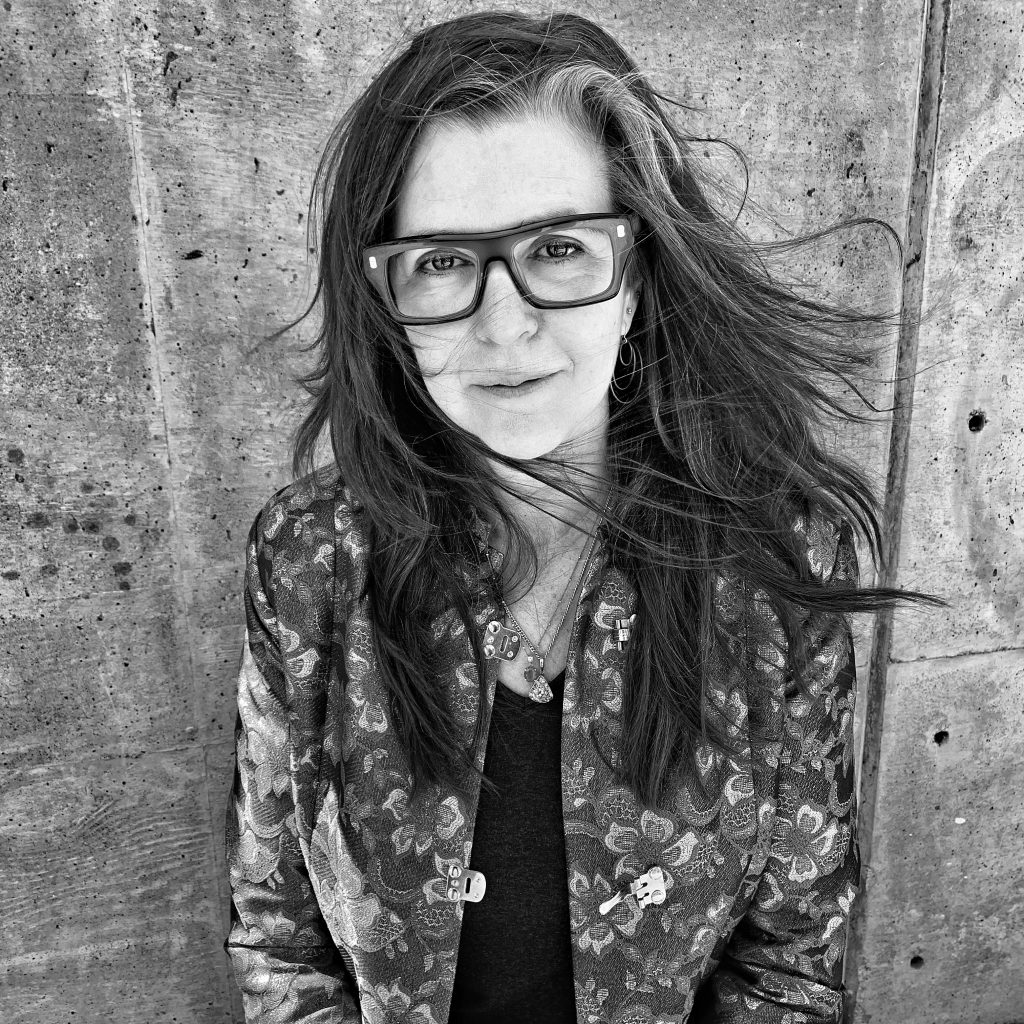 Nigel Poor is a visual artist whose work explores the various ways people make a mark and leave behind evidence of their existence. Her work has been exhibited nationally and internationally, and can be found in various museum collections including the SFMOMA, the M.H. deYoung Museum, and the Corcoran Gallery of Art, Washington D.C. She is also a professor of photography at California State University, Sacramento. In 2011, Nigel got involved with San Quentin State Prison as a volunteer teacher for Mount Tamalpais College (formerly the Prison University Project). She is the co-creator and co-host of the Pulitzer Prize nominated prison-based podcast Ear Hustle and the co-author of This Is Ear Hustle: Unflinching Stories of Everyday Prison Life (Crown Publishing).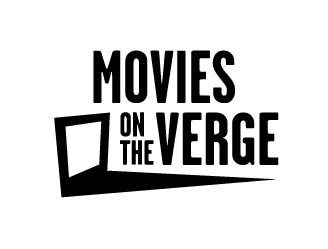 Start the year right with a dose of Contemporary Art at the first Movies on the Verge of 2022. Movies on the Verge is a series of innovative films curated and presented by Verge which spotlight contemporary art, artists, projects, and ideas.
Image of Alicia McCarthy mural courtesy of Alice Gallery, Brussels
---
Events