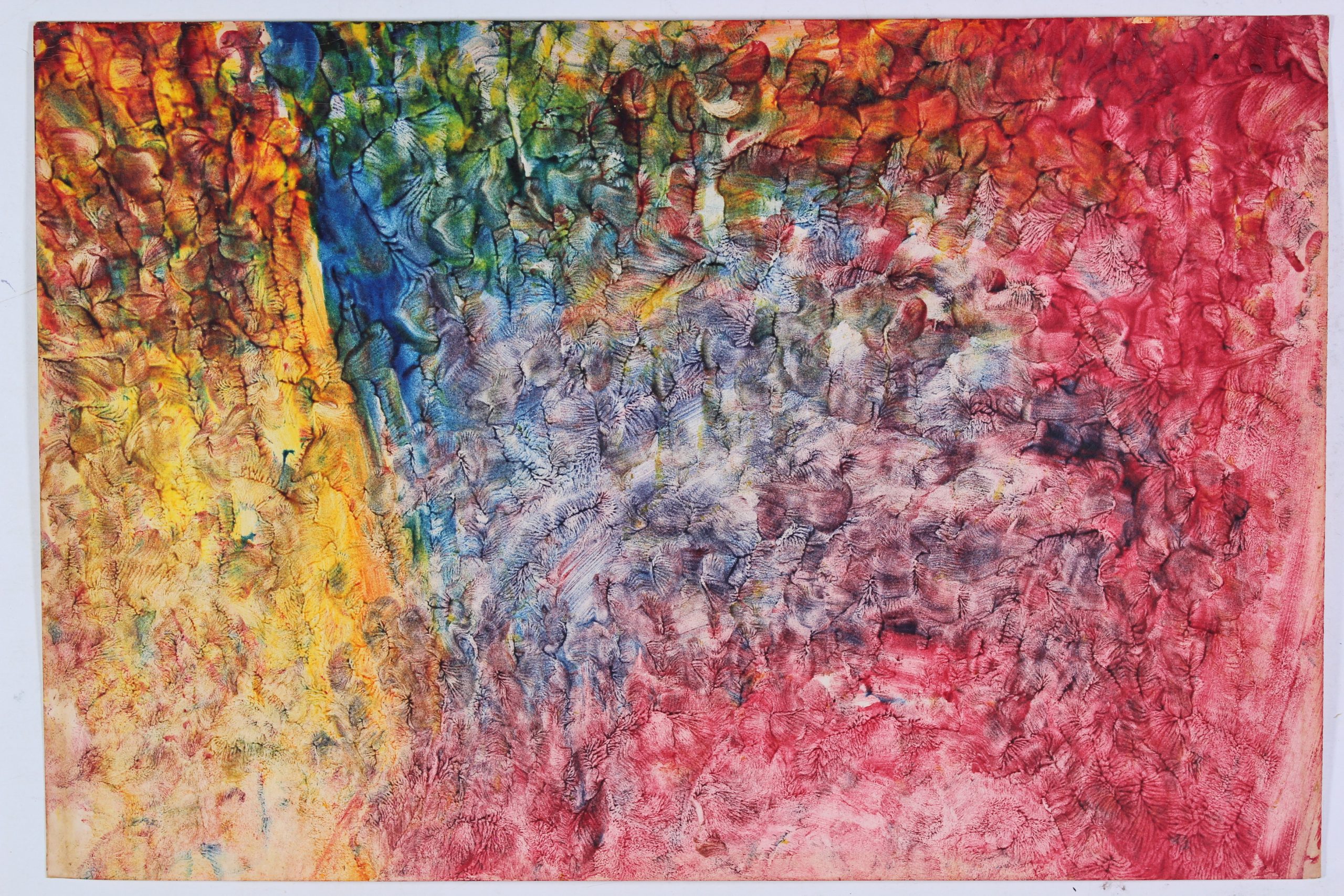 RHODASCOPE Lecture and Exhibition Tour
October 21, 2021
6pm
Free
Join us Thursday, October 21, 2021 at Verge for a talk by artist, Brian Belott and early childhood educator, Jennifer DiGioia about Rhoda Kellogg's theories and collection of childhood art. The talk will be followed by a tour of our current exhibition, RHODASCOPE: Scribbles, Smears, and the Universal Language of Children According to Rhoda Kellogg. To keep our guests safe, all attendees will be required to show proof of vaccination at the door and wear masks while inside.
Brian Belott is an artist, curator, performer, and publisher based in Brooklyn, NY. He is the lead archivist of the Rhoda Kellogg International Child Art Collection and a lifelong collector of child art. His work was recently featured in the 2019 Whitney Biennial.
Jennifer DiGioia is in her thirtieth year as an early childhood educator and advocate. She taught at Phoebe A. Hearst Preschool Learning Center, founded by Rhoda Kellogg, for over a decade. She considers Kellogg's work to be both the foundation and continual inspiration of her teaching practices.
RHODASCOPE brings together approximately 200 artworks from the Rhoda Kellogg International Child Art Collection of the Golden Gate Kindergarten Association / Phoebe Hearst Preschool selected by Belott; Belott's own child art "forgery" paintings; and several of Kellogg's original artworks, produced during her final years.This exhibition was previously organized by the San Francisco Arts Commission Galleries and originally presented at San Francisco City Hall in 2019-20.
Date: October 21, 2021
Time: 6pm (Doors Open), 6:30pm (Lecture Starts)
Location: In Person at Verge Center for the Arts, 625 S Street, Sacramento, CA, 95811
Price: Free
Events