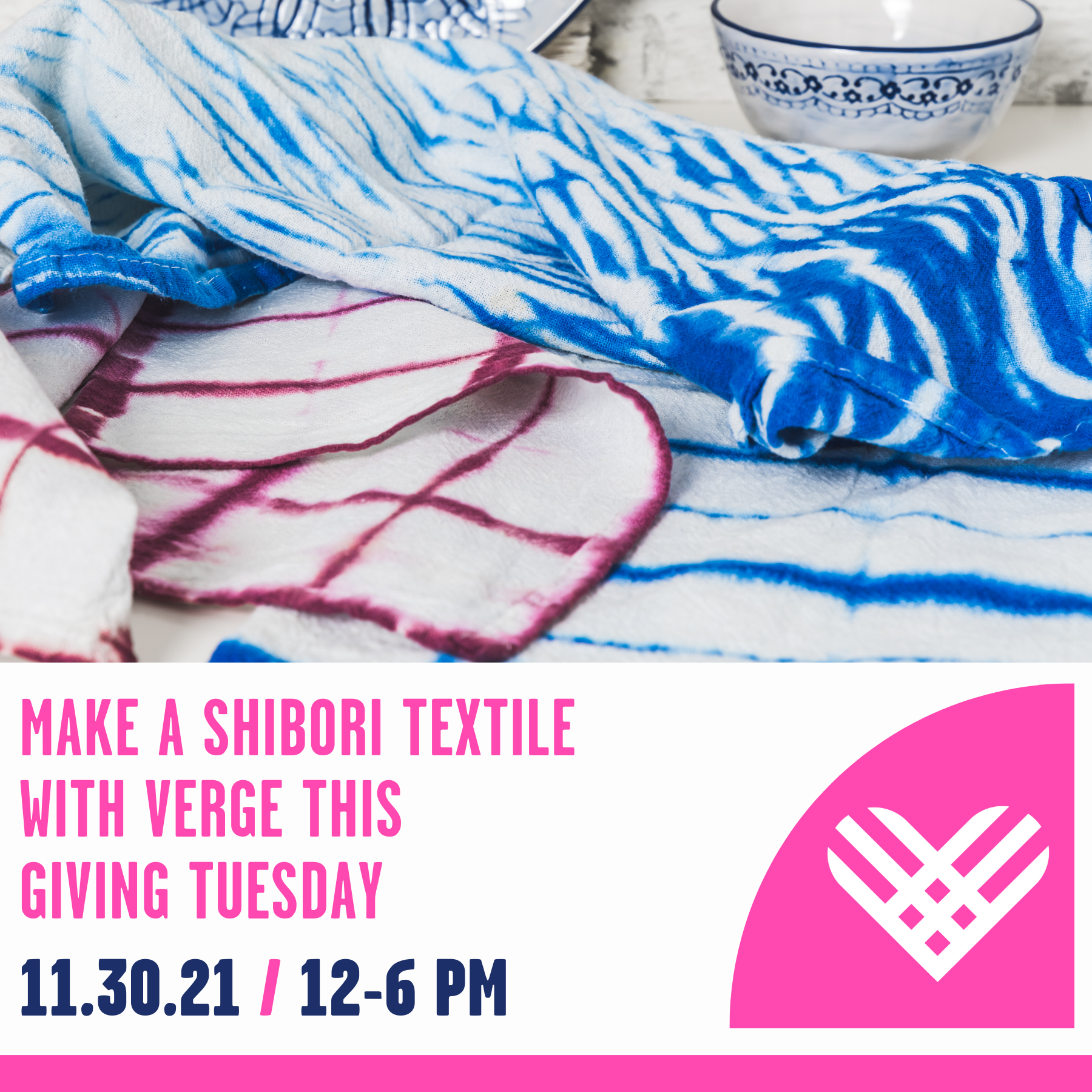 Shibori Tie-Dye Day
November 30, 2021
12pm - 6pm
Free
To thank our community for the continued support, we've planned a craft day at Verge this Giving Tuesday. Join us to make your own textile artwork at our Shibori dye station. We'll have all of the tools needed along with plain tea towels for you to dye.
Don't have any experience with fabric dying? No problem! This is an easy and fun technique anyone can master. Similar to tie dye, Shibori is the Japanese word for a variety of ways to resist-dye patterns onto textiles. To make a fun Shibori design, fabric is folded, twisted, stitched, or bound before submerged into the dye. Often used on natural textiles, Shibori looks wonderful on a variety of textile items including pillowcases, t-shirts, tea towels. Shibori textiles make beautiful gifts, just in time for the holiday season!
Are you unable to make it to Verge but would still like to donate to our Giving Tuesday campaign? We have a goal to reach $20,000 to support our 2022 programs. Click the "Support" tab above to make a donation.
Date: Tuesday, November 30, 2021
Time: 12pm – 6pm
Price: Free/ Donations Encouraged
Where: Verge Center for the Arts, 625 S Street, Sacramento, CA, 95811
Events