THE art auction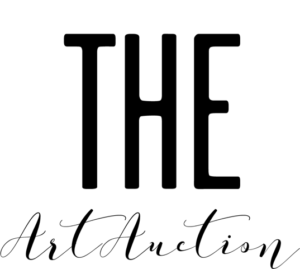 Presented by Denise & Donald Timmons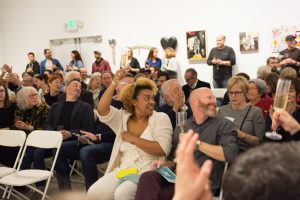 Join Verge Center for the Arts on Saturday, November 18th, for THE art auction!
THE art auction will be held on Saturday, November 18th at Verge Center for the Arts at 625 S Street in Sacramento. The evening begins at 5:30pm with two silent auction lots followed by a live auction at 7:00pm.
Among the more than 90 artists whose work will be auctioned are: Bob Brady, Michael Bishop, Lynn Criswell, Anne Gregory, Christine Shields, and Gerald Walburg. In addition to individual artist donations, THE art auction will also feature works from the collections of Sacramento art patrons.
Spotlighting emerging and established artists, THE art auction is an opportunity for new collectors to begin their collections. Savvy collectors can also grab pieces by renowned artists and discover new talent. Enjoy delicious bites and drinks while selecting works by the region's premier artists.
New this year, THE art auction sponsors receive an exclusive invitation to a VIP sponsor-only reception and first-look preview on Thursday, November 9th. At this reception, VIP sponsors are invited to meet participating artists and gain insight into the works up for auction.
THE art auction ticket holders and Verge members are invited to attend our Second Saturday art auction preview on November 11th.
Verge's events are known for their unusual themes and unequaled experiences, and are part of a cultural movement in Sacramento that helps maintain local talent, attract national attention, and bring revenue to the city. By supporting creative talent in our region through collaborative artist studios, music, film, and food events, Verge is doing its part to make Sacramento a cultural destination.
Your sponsorship will help ensure the success of Verge's programming, including our Kids Summer Studio Camp and exhibition programming.
Last year's auction was a great success so you'll want to secure your spot as a sponsor, or become part of our host committee right away! All your friends will know you're a supporter of the hippest arts center in town!
Tickets are $50 for members, $75 for non-members. Guest of participating artist tickets are only $20. All ticket prices go up to $100 after November 11. Get your tickets today!
THANK YOU TO OUR ART AUCTION SPONSORS

Presenting Sponsor
Denise & Donald Timmons
Benefactor
Renee Carter
Phil & Ginny Cunningham
Marcy Friedman
Jeri M. Lardy
Burnett & Mimi Miller
Patron
Marcy & Steve Mills
Host Committee
Karin Caves
Fearless Advocacy, Inc.
Darrene Hackler & Chris Hoene
Councilmember Steve Hansen
Gwenna & Dan Howard
ICON General Contractors, Inc.
Phil & Marilyn Isenberg
Gail Counts Miller & Bob Miller
Catherine Ann Miller
Elizabeth Fry Moulds & John Moulds
Ali Nadimi
Carlin & Jim Naify
Gloria Naify
Nancy & Fred Teichert
Committee Co-Chairs
Sarah Barkawi & Gwenna Howard
WITH SUPPORT FROM
Gail Counts Miller