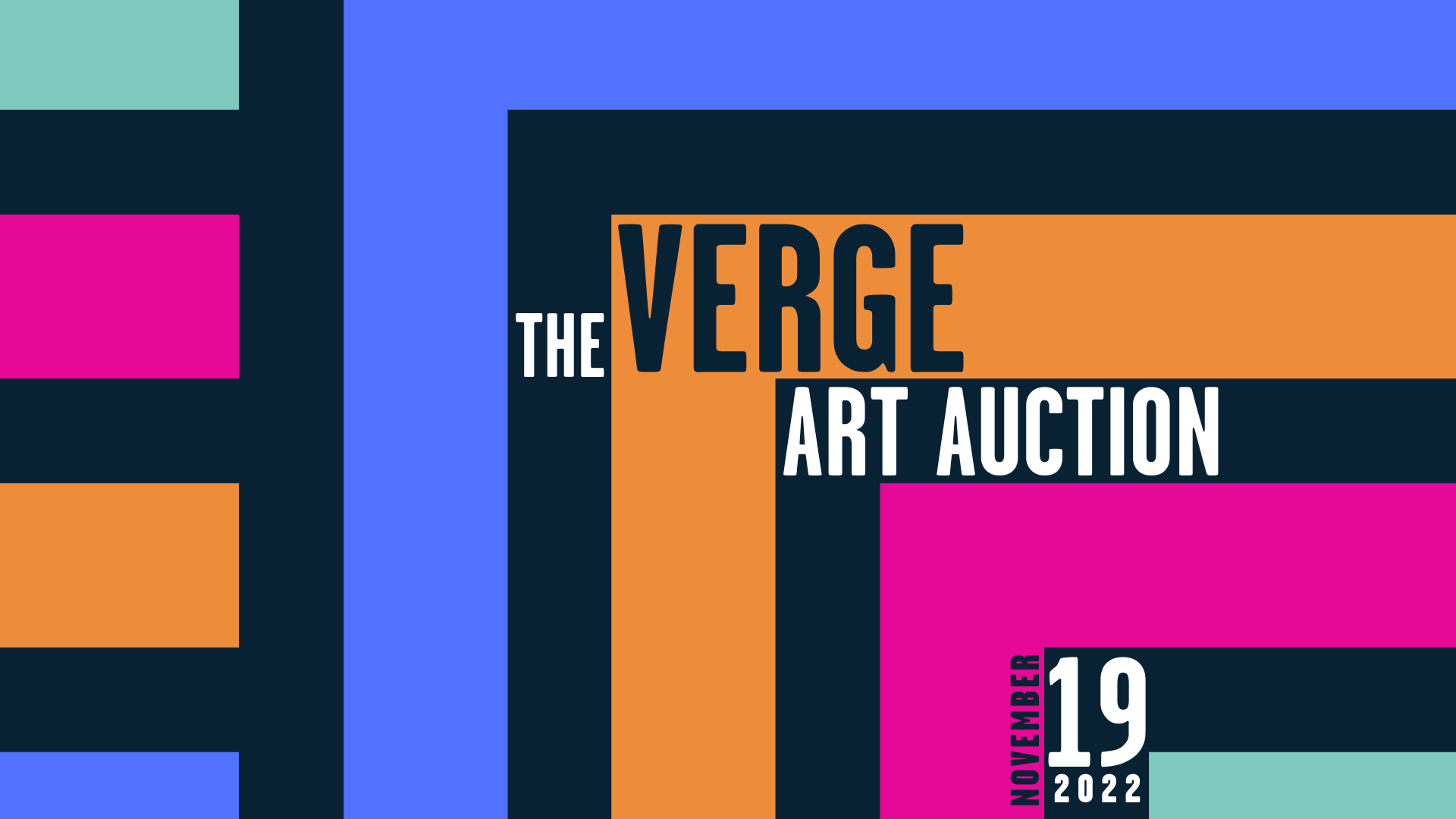 The Verge Art Auction
November 19th, 2022
5pm-8pm
ONLINE BIDDING IS NOW OPEN!
The arts event of the year is back! Verge Center for the Arts is proud to present our annual Art Auction, a fundraising event that provides art lovers & local collectors an opportunity to acquire original works of fine art, while supporting a non-profit organization and community of artists. The Art Auction will commence with an opening reception showcasing biddable artworks on Thursday, November 3 from 5-8pm. Attendees at the event will have the first look at items available in the auction, and can enjoy light bites and beverages as they plan their bidding strategies. Then the big event will happen Saturday, November 19 from 5-8pm where there will be silent and live auction items ready to go home with the highest bidder, plus catered snacks, crafted cocktails, beer & wine, live music and an all-around incredible evening! You do not want to miss this — snag your tickets today!
Interested in sponsoring? Check out all the perks and register here.
OPENING RECEPTION & PREVIEW: Thursday, November 3, 5-8pm
ART AUCTION: Saturday, November 19, 5-8pm
Events