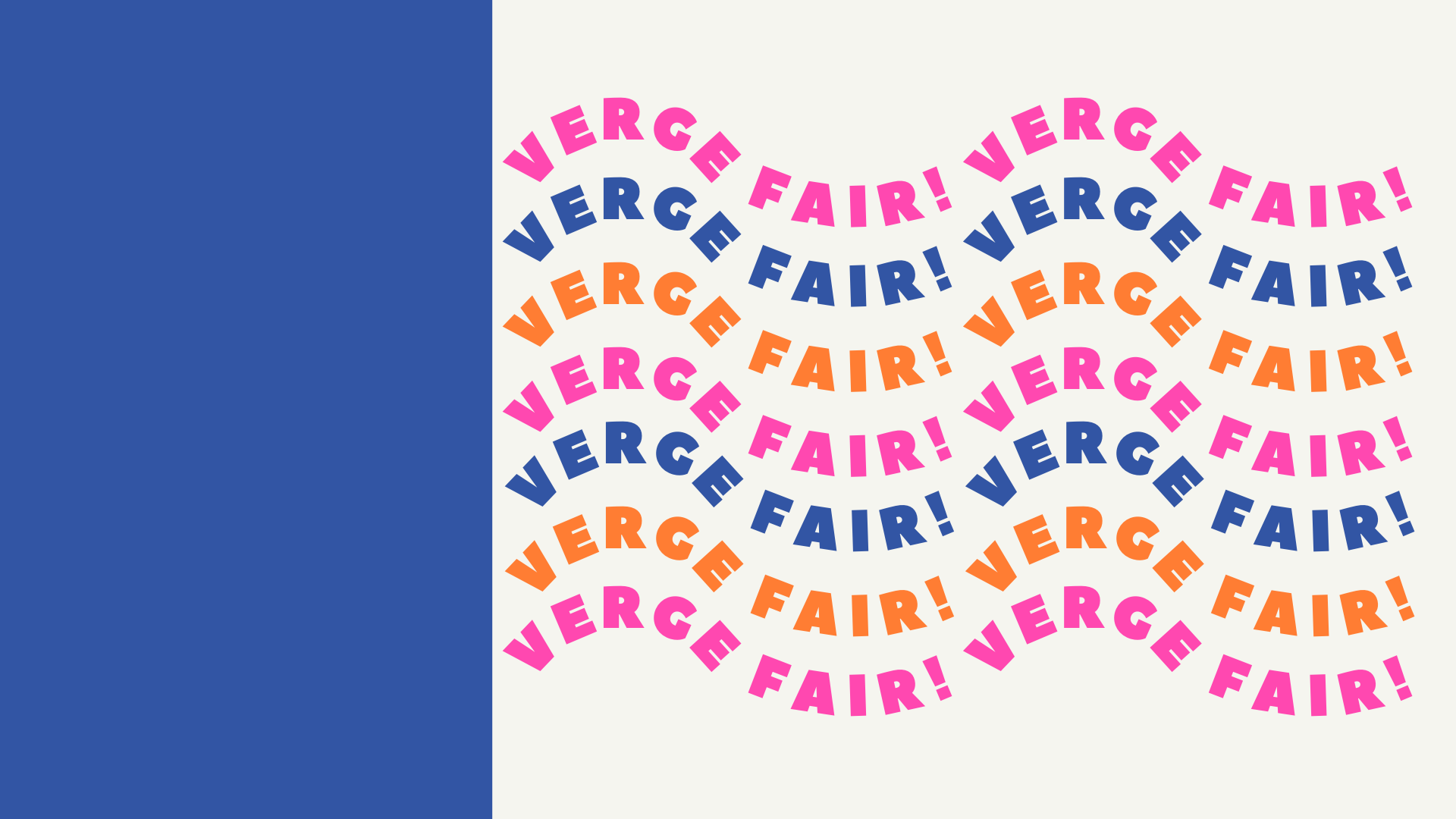 Verge Fair 2022
May 19 - 22, 2022
Preview Night 5-8pm, Verge Fair Weekend, Fri - Sat 11am-5pm, Sun 11am - 3pm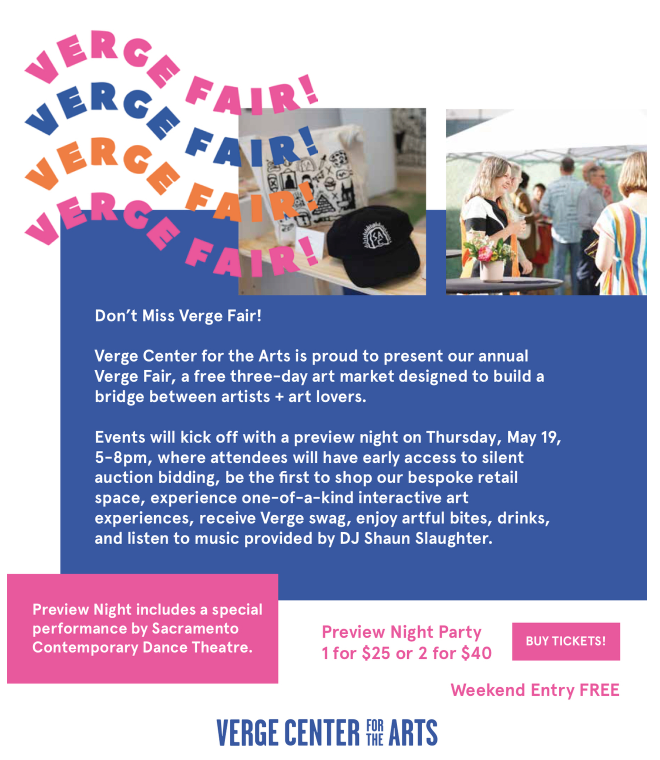 Following the Preview Night, Verge Fair will open to the public on Friday, May 20 – Sunday, May 22* with a curated selection of art for sale in a silent auction and a bespoke retail space on site at Verge Center for the Arts. The Fair itself is free and designed to spotlight regional creators, connecting them with local patrons and arts enthusiasts seeking one of a kind regional goods and art.
JUST ADDED: Project Runway alum, Richard Hallmarq, will be onsite throughout the fair with his designs.
Verge Fair will run through Sunday, May 22* with demos and art experiences occurring throughout the three day festival. Stay tuned for the full weekend itinerary.
For any and all Verge Fair questions, please connect directly with Verge's Development Associate, Macrina Rodriguez, at macrina@vergecontemporary.org.
*all in-person events are subject to change in accordance with state and local public health mandates
---
SPECIAL THANKS TO OUR 2022 SPONSORS AND COMMUNITY PARTNERS
Benefactors:
Marilyn & Phil Isenberg
Mimi Miller
Ravel Rasmussen Properties
Helen & Frank Wheeler
Sactown
SCDT Sacramento Contemporary Dance Theatre

Patrons:
Gail Counts Miller
Ginny & Phil Cunningham
Gwenna & Dan Howard
Renee Carter
Gloria Naify

Friends of Verge:
David & Gerardo Cabral, Ghost Ink Company
Fulcrum Property
Pat Mahony & Randy Getz
Sue & Gene Moe
Liv Moe & Tim Foster
Carlin & Jim Naify
Mendy & Kevin Peterson
Paulette & Chuck Trainor
MPH Design
Events