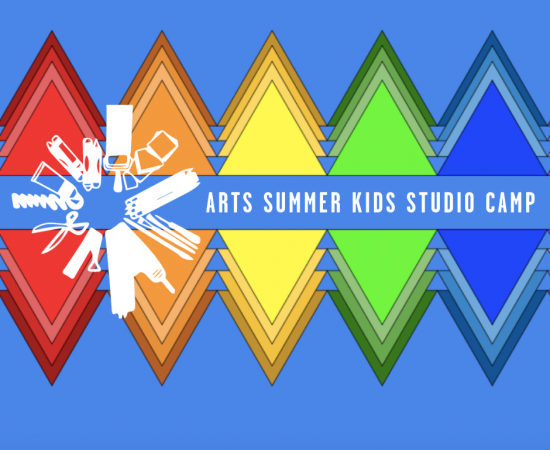 Arts Summer Kids Studio Camp
instructor: Ah'ndiya Kiburi, Chaitra Bangalore, Koleen Matias
price: $230-$280: price ranges based on member/non member and other discounts
Verge Center for the Arts Summer Kids Studio Camp is in person this summer! It runs for six weeks from June to July. We have camp weeks for two different age groups, 6-9 year olds and 10-13 year olds. Every week is themed in relation to a current and interdisciplinary art practice with culturally relevant art historical and contemporary content.  All art supplies will be individually supplied and are included in the cost of the class. 
Arts Summer Kids Studio Camp will follow CDC and state guidelines to prevent the spread of COVID-19.
We will be following the CDC guidelines that school districts follow for the age group of each class. We are capping the class at 15 and seating students 3′-6′ apart. Students will be given their own art supply packets. The double doors will be open in the classroom space with ventilation and students will be eating lunch in groups of 4 students with masks back on after food consumption for socializing. Hand washing, table washing and social distancing will be enforced.
Camp runs M-F from 10:00am to 3:00pm. Campers may be dropped off between after 9:45-9:55am in the morning and picked up at 3:15pm. Staff will remain on site for late pickups until 3:30pm. Snacks are provided but please send your camper with a cold lunch. Lunch is between 12-1 on site.
CAMP SCHEDULE (see descriptions below)
June 14-18: Expression Through Textiles with Ah'ndiya Kiburi (10-13 yr olds)
June 21-25: Block Printing with Chaitra Bangalore (10-13 yr olds)
June 28-July 2: Pattern & Rhythm with Chaitra Bangalore (6-9 yr olds)
July 5-9 No camp
July 12-16: Identity & Self Expression through Paint with Ah'ndiya Kiburi (6-9 yr olds)
July 19-23: Art & Activism with Ah'ndiya Kiburi (10-13 yr olds)
July 26-30: REIMAGINED: Turning Waste into Art with Koleen Matias (6-9 yr olds)
EXPRESSION THROUGH TEXTILES (June 14-18) (10-13)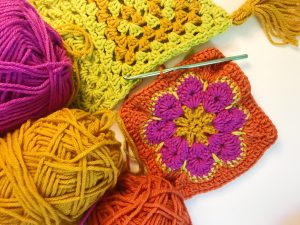 Expression Through Textiles will explore the different ways textiles can be used for artistic expression. This class will focus on yarn work and creative expression with fabric as well as some textile design projects. It will provide a creative environment for students to work on their craftwork and motor skills with other like minded peers.  It will also provide opportunities for students to learn about the textile art world and its history.
BLOCK PRINTING (June 21-25) (10-13)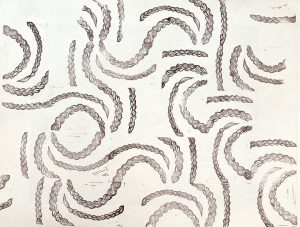 There are so many ways to become a printmaker, and block printings is one of the easiest ways to get started. Block printing allows artists to make bold and eye-catching work with simple materials right from their home! In this class we'll be learning the basics of creating a successful composition and how to achieve this in your prints. We'll use drawings and other creations in class to inspire your prints. While block printing is wonderful in creating works of art, we will also be using them to create cards, postcards, stamps and more!
PATTERN & RHYTHM (June 28-July 2) (6-9)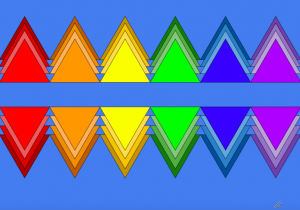 Pattern and rhythm can add movement to things that are usually still. In this class, we'll be exploring ways to use symbols and shapes to create detailed patterns. We'll learn about Principles of Design and how to create a pattern that can generate movement and rhythm without moving an inch! As we look to famous pattern artists like Yayoi Kusama, William Morris, and Sonia Delaunay, we will gather plenty of ideas for our own creations. Our last project will involve creating a Tessellation (a pattern where the same shape repeats and rotates, but always fits within itself!), a design inspired by M.C. Escher.
IDENTITY AND SELF EXPRESSION THROUGH PAINT  (July 12-16) (6-9)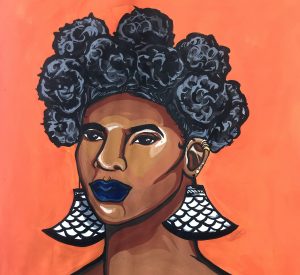 Identity & Self Expression through Paint will be about exploring several techniques using watercolor paint and mixed media. This class will focus on expressing oneself and will provide students the chance to explore their identity through the arts with like minded peers. Paint is one of the best mediums to teach self expression, problem solving, motor skills and expand creative growth.
ART AND ACTIVISM (July 19-23) (10-13)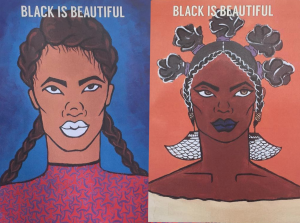 In Art & Activism, students will explore different activist movements as well as the prevalent role the arts have within certain movements, such as symbolism in the civil rights movement, and the power of public art holds in the modern world. Each day will focus on a certain subject regarding the relationship between art and social movements.
REIMAGINED: Turning Waste into Art (July 26-30) (6-9)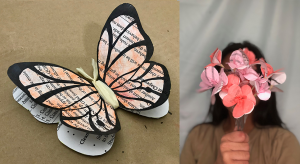 This class introduces kids to an environmentally-conscious mindset while exploring artistic creativity. This class consists of eco-friendly projects that encourage creativity, self-expression, and resourcefulness. While kids learn to repurpose "waste" into art, they will also engage in daily eco-talks, propelling them to learn more about their environment, how to reduce waste on a daily basis, and how to develop earth-mindfulness. REIMAGINED teaches that no one is too small to have an artistic voice in the fight against climate change.
Become a Verge Member TODAY and get a discount off classes, workshops,  and events!
Pricing (per 1 week of camp)
NON-MEMBER: $280
MEMBER: $230
SIBLINGS: $252 per child
SIBLINGS W/MEMBERSHIP : $224 per child
MULTIPLE WEEKS: (applies beyond 1st week): 10% off cost of the class in the category that you apply in (ex. member, non-member etc.)
SCHOLARSHIPS
Financial aid scholarships are available for students in the Sacramento area who qualify for a free lunch at school. If you know someone who would like to attend camp at Verge using a full or partial scholarship please contact Chelsea at chelsea@vergecontemporary.org.
Cell Phone Policy
Campers are not allowed to use cell phones or electronic devices during camp at any time unless the teacher allows them for class content. They may bring them to camp as long as they are kept in their cubbies. If a parent needs to contact their child please call Verge at (916)448-2985.
Lunch Break/Snack Policy
Campers get an hour break for lunch between 12:00pm-1:00pm. During this time we will be following CDC and school district policy on eating lunch. We will try to eat outside (weather pending), asking campers to only remove masks when eating and washing hands after lunch. Students will sit in socially spaced groups of no more than 4. Water is provided but please send your camper with a water bottle.
Notes
Maximum enrollment for a summer camp is 20 campers to ensure that all campers get a quality experience. A waitlist for camps is available but there is no guarantee a spot will become available. If the class is full, please email Chelsea at chelsea@vergecontemporary.org to request being put on the wait list.
Refunds
Verge Center for the Arts reserves the right to cancel classes, to change instructors, and to make other changes that may become necessary to ensure a quality experience for participants. In the event that a class is canceled, we will contact all registrants and offer the option of transferring to another available session, or receiving a full refund.
If a participant wishes to withdraw from a class, he or she must do so in writing at least seven days prior to the first class meeting to receive a full refund, less a $25 processing fee. Withdrawals occurring within seven days prior to the first class meeting will receive a refund of 50 percent of the total class fee. No refunds are given on withdrawals once the class begins. Transfers are not accepted after a class begins. Membership fees are non-refundable. Please note we are unable to issue cash refunds.