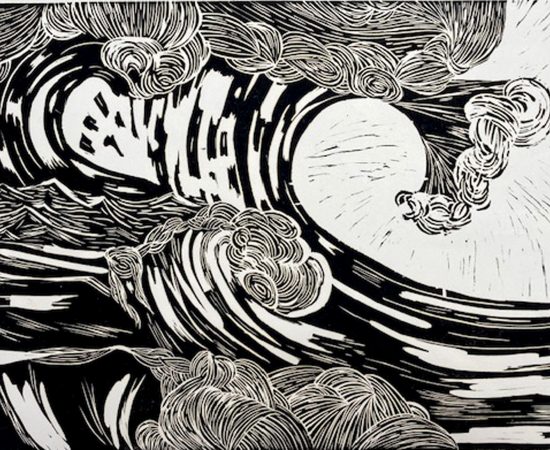 Intro to Woodcut Relief Printmaking
instructor: Katherine Venturelli
category: Printmaking, Myrtle Press
price: $150/ $130 Verge Members
Explore the ancient form of relief printmaking done by carving a wood block surface to create dynamic prints! Through hands-on demonstrations and guided instruction, you will learn the fundamentals of image-making on the block, carving, inking (non-toxic inks), and various printing techniques. The act of carving with gouges, transformed by adding pressure and ink on paper, gives these prints its distinctive graphic nature. With an emphasis on contemporary art, this class will also briefly examine the history of relief printmaking, including examples from the instructor's personal print collection. Instructional handouts will be provided. No previous printmaking experience is required, and all skill levels are welcome.
About the teaching artist:
Katherine's art career spans over four decades. She is noted and awarded for her mixed media prints and artists books which are created in her print studio located in Amador County. Her artworks are held in numerous private and special collections including the Palace Legion of Honor, S.F., and the Crocker Art Museum. As an art instructor and lecturer for the past 45 years, she loves to share her passion for the printmaking medium.
Website: katherineventurelli.com
WHEN: Saturday, October 8th from 9:30am-5:00pm
WHERE: Myrtle Press inside Verge Center for the Arts
PRICE: $130 Members, $150 Non-members (materials included)
WHO: Adults
Cancellation and Refunds Policy
Verge Center for the Arts reserves the right to cancel classes, to change instructors, and to make other changes that may become necessary to ensure a quality experience for participants. In the event that a class is canceled, we will contact all registrants and offer the option of transferring to another available session, or receiving a full refund.