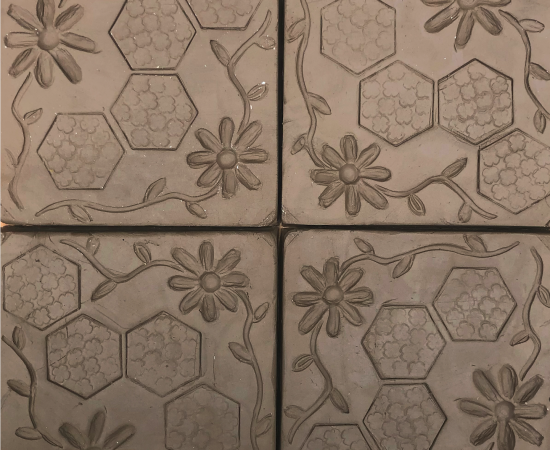 MOLD RELIEF WORKSHOP
price: $150/$130 FOR CURRENT VERGE MEMBERS (MATERIALS INCLUDED)
Come make tiles of your own design. In this two-part class, you'll receive an introduction to clay relief sculpture/design and plaster mold-making by creating an open-faced one-part plaster press mold. Participants will leave with a plaster mold of their tile design and at least four pressed tiles from the workshop. No experience necessary.
First Class: Design and create your own clay relief while learning sculptural methods used to create a 6" x 6" tile. Learn the basics of plaster mixing, setting up and casting a one-part plaster mold using your original clay tile. 
We'll pause the class for a 30-minute lunch break. To make the best use of time, I encourage you to bring your own lunch, as options nearby are limited.  
Second Class: You'll use the plaster mold made in the first class to stamp your design into clay and create a series of at least four tiles. Again, bringing a sack lunch is recommended.
About Your Instructor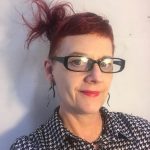 Ianna Nova Frisby is a Sacramento art instructor and artist with over 30 years of experience exploring popular and personal themes using ceramics, sculpture, mixed media, found and altered pieces.  
She is a founding artist and active member at the Verge Center for the Arts. She earned a BFA in studio art from Humboldt State University and an MFA in ceramics from Cranbrook Academy of Art.
Website: www.iannanovafrisby.com
Instagram: iannanova@instagram.com
Class will meet two times.
Date 1: Sunday, October 2, 12 – 4 p.m.
Date 2: Second Class: Sunday, October 9, 12 – 4 p.m.