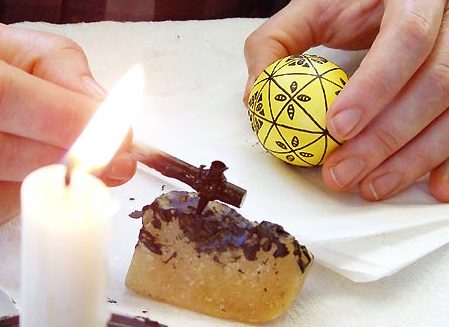 Pysanka: Ukrainian Egg Dyeing
instructor: Ianna Nova Frisby
price: GENERAL $65 / MEMBERS $55
This class is set up for people with different skill levels. From beginners who have little to no experience to seasoned artists who are interested in creating their own beautiful egg designs inspired by the Ukrainian egg dyeing tradition of Pysanka. Students will learn how to decorate eggs using traditional tools, waxes and dyes, with tips on trouble shooting, storage and display of finished works of art. The finished product can be used as tree ornaments, gift-giving or displayed in the home.
WHEN: December 3, 2023
WHERE: Verge Classroom
TIME: 12-4pm
AGES: Teens & Adults
PRICE:  $65 General / $55 Members
About the Instructor: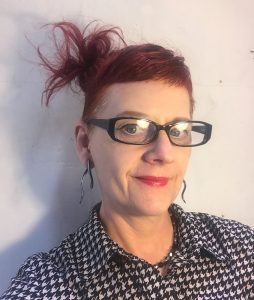 Ianna Nova Frisby is a Sacramento art instructor and artist with over 30 years of experience exploring popular and personal themes using ceramics, sculpture, mixed media, found and altered pieces.
She is a founding artist and active member at the Verge Center for the Arts. She earned a BFA in studio art from Humboldt State University and an MFA in ceramics from Cranbrook Academy of Art.
Website: www.iannanovafrisby.com
Instagram: iannanova@instagram.com
Community Standards
In order to create a safe and encouraging environment for creativity, we ask that all attendees comply with Verge's non-discrimination policy which prohibits unlawful discrimination and harassment based on race, color, gender, gender identity/expression, age, physical or mental disability, religion, sex, sexual orientation, or any other consideration made unlawful by the state or local laws. We also ask that everyone contribute positively to a safe and comfortable environment for all attendees. We reserve the right to refuse entry to anyone who does not abide by our community standards stated above.
Cancellation and Refunds Policy
Verge Center for the Arts reserves the right to cancel classes, to change instructors, and to make other changes that may become necessary to ensure a quality experience for participants. In the event that a class is canceled, we will contact all registrants and offer the option of transferring to another available session, or receiving a full refund.
If a participant wishes to withdraw from a class, they must do so in writing at least seven days prior to the first class meeting to receive a full refund, less a $25 processing fee. Withdrawals occurring within seven days prior to the first class meeting will receive a refund of 50 percent of the total class fee. No refunds are given to withdrawals that occur 24 hours before the class begins. Transfers are not accepted after a class begins. Membership fees are non-refundable. Please note we are unable to issue cash refunds.