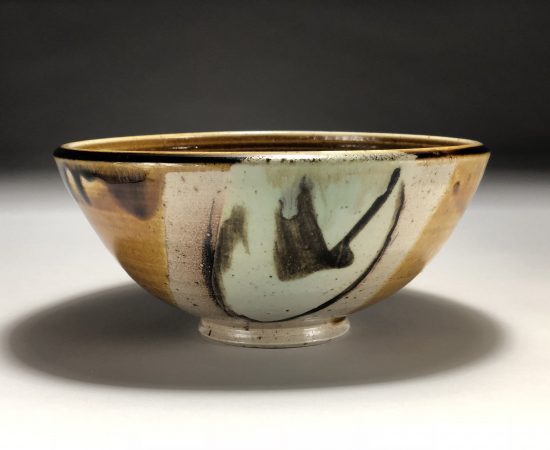 The Art of Wheel Thrown Pottery
price: $175 General / $160 Verge Members / $150 BIPOC Community
This 4 week course will highlight traditional ceramic vessels with artistic flair. Students will learn how to center and form traditional pottery shapes like bowls, mugs, and vases for the first two sessions. In the 3rd session, students will learn how to trim pots at the leather hard stage to create a foot (or base) for their pieces while also focusing on visual and tactile balance. After the trimmed pieces have been bisque fired at the facility, students will return for the 4th session where they will learn various glaze techniques to finish their creations. All levels are welcome. Quality craftsmanship, creativity, and fun will be encouraged in this workshop!
WHEN: Thursdays, September 14, 21, 28, & October 5, 2023
TIME: 5:00 PM -7:30 PM
PRICE: $175 General / $160 Verge Members / $150 BIPOC Community
WHO: ADULTS, TEENS
INSTRUCTOR: Sean Bill
About the Teaching Artist
Sean Bill has been a potter since 2002 and is owner of Sean Bill Ceramics in the Sacramento area. After working professionally as a ceramic artist for more than 10 years, Sean became a high school ceramics teacher in 2021. Sean has learned from various master potters and professors over the course of 20 years in the field of ceramics. High-fire reduction glazes, raku ceramics, wood-fired pottery, and pit-firing are some of the specialties Sean has mastered over the years. The artistic style he has developed is influenced by the rustic Japanese pottery style known as "wabi-sabi" where imperfection is embraced. Sean finds the art of creating vessels on the wheel meditative and personally satisfying. He hopes that his students will be able to embrace some of these ideals and most importantly enjoy the experience.
Community Standards
In order to create a safe and encouraging environment for creativity, we ask that all attendees comply with Verge's non-discrimination policy which prohibits unlawful discrimination and harassment based on race, color, gender, gender identity/expression, age, physical or mental disability, religion, sex, sexual orientation, or any other consideration made unlawful by the state or local laws. We also ask that everyone contribute positively to a safe and comfortable environment for all attendees. We reserve the right to refuse entry to anyone who does not abide by our community standards stated above.
Cancellations and Refund Policy
Verge Center for the Arts reserves the right to cancel classes, to change instructors, and to make other changes that may become necessary to ensure a quality experience for participants. In the event that a class is canceled, we will contact all registrants and offer the option of transferring to another available session, or receiving a full refund.
If a participant wishes to withdraw from a class, they must do so in writing at least seven days prior to the first class meeting to receive a full refund, less a $25 processing fee. Withdrawals occurring within seven days prior to the first class meeting will receive a refund of 50 percent of the total class fee. No refunds are given to withdrawals that occur 24 hours before the class begins. Transfers are not accepted after a class begins. Membership fees are non-refundable. Please note we are unable to issue cash refunds