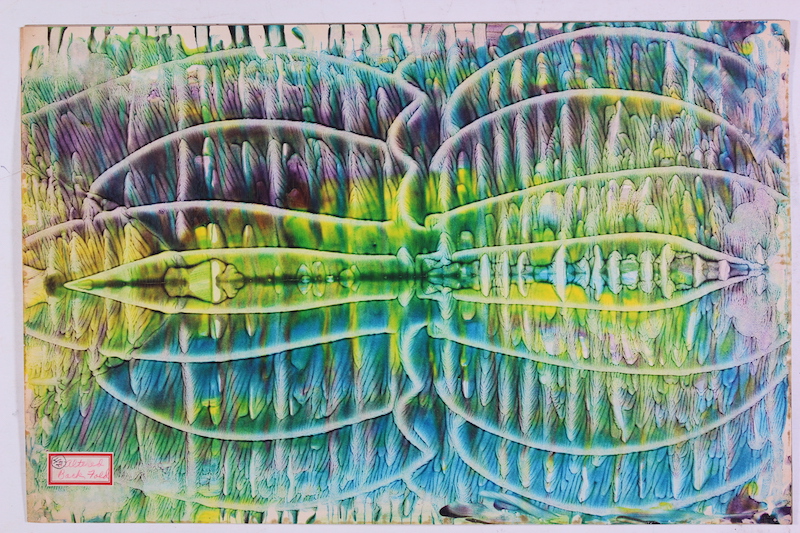 RHODASCOPE: Scribbles, Smears, and the Universal Language of Children According to Rhoda Kellogg
September 9, 2021 - October 24, 2021
reception: September 9, 2021 6pm - 9pm
artist talk: October 21, 2021
Curated by: Jordan Stein and Lindsey White
Featuring: Drawings from the the Rhoda Kellogg International Child Art Collection, drawings by Rhoda Kellogg and paintings by Brian Belott
Brian Belott, the Brooklyn-based artist and child art enthusiast, came across Rhoda Kellogg's name again and again in the course of his open-ended research. How could one person, he wondered, be so central to a field of study and yet relatively under-recognized? Kellogg (1898–1987) was an early childhood scholar, educator, author, and activist who was in a near-continual state of processing child art for six decades, most significantly as the designer and director of the Phoebe A. Hearst Preschool, which still operates in San Francisco. Belott's curiosity eventually led him to a Connecticut storage facility holding over two million drawings by children–the largest survey of scribbles and finger paintings ever conducted. He was knocked out, and since then has been a champion and steward of the collection, ringing the bell for Kellogg and her inspiring efforts, often alongside his own creations.
RHODASCOPE brings together approximately 200 artworks from the Rhoda Kellogg International Child Art Collection of the Golden Gate Kindergarten Association / Phoebe Hearst Preschool  selected by Belott; Belott's own child art "forgery" paintings; and several of Kellogg's original artworks, produced during her final years.
This exhibition was previously organized by the San Francisco Arts Commission Galleries and originally presented at San Francisco City Hall in 2019-20.
Visit the Verge Gallery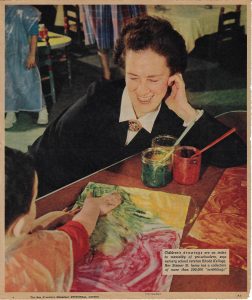 at 625 S Street, Sacramento, CA, 95811
All visitors are required to wear face masks and practice social distancing. Limited gallery capacity will be enforced. Please plan your trip accordingly for the safety of guests and staff.
Gallery Hours: Thursday – Saturday 11am – 5pm and Sunday 12pm – 5pm